Scholarship - Ekeby Artist of the Year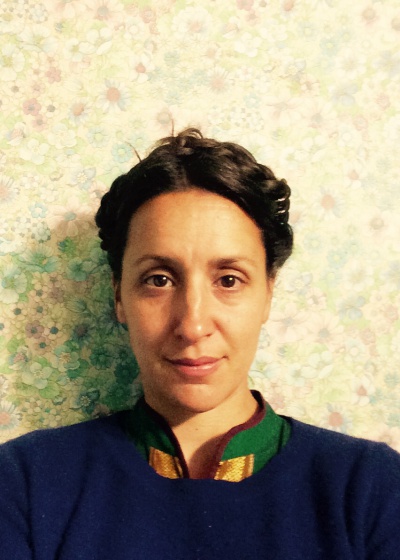 "Her extraordinary talent and the ability to combine vocal, theory and movement. Her wholistic teaching methods and innovative voice work convinced us to select Emma Bonnici as Ekeby Artist of the Year. We are so happy to have her with us." (Marc Wagenbach)
Emma Bonnici is a vocal and physical performer. Having studied English and Classics, followed by Advanced Theatre Practice, she went on to work with the multi award winning Song of the Goat Theatre on their RSC co-production of Macbeth. This lead to 9 years of living and working in Poland both with Song of the Goat Theatre, as well as Teatr Zar on their award winning "Caesarean Section" and the rich heritage of Grotiwski inspired theatre has informed much of her own practice.
"For some reason I have often be surprised that opposite perspectives and truths can exist in the same place at once and both are true. At a single moment, in an action, a migration of one note to the other, history and personality both past, present and future are held and can be conveyed. It is these histories, oppositions and humanity that I am searching for in my work."
Emma teaches voice work internationally and was invited to give a TedX talk in 2015 on her work with voice.
Emma Bonnici
The old times have passed
Our world has changed in the past year. Old structures, our former perceptions of ourselves and knowledge models have lost their validity. Mistrust, terror, nationalism and fear are taking root not only in Europe. And nobody really knows where this development is heading. The worlds of science, art and other social elites are silent. We are living in an age of in-between. But what are our values at the beginning of the 21st century? What connects us? And who do we - each of us individually – want to be as a society in the future? One thing is clear: the old times have passed and our feeling of uncertainty is not likely to change soon. "The old times have passed" is therefore also the central subject of the first progress report by the International Research Center for Contemporary Arts Ekeby. Subjective, fragmentary, piecemeal. Starting from our perception as artists, as creatives. ear (Ekeby Art and Research) was founded as a start-up for applied cultural theory – with the objective of shaping the future, of searching for new questions and forms of organization in the cultural sciences, in pop culture and high-brow culture.
In our progress report#1 we wish to introduce you to those people with whom we work together. Artists such as the Brazilian painter Camilo Milton, the French director Pascal Merighi or the Uruguayan writer Alejandra Darriulat. Their views, opinions, everyday wishes and ideas shape our work at Ekeby and form our search. Always a hybrid. Part of a borderless world. An everyday life marked by simultaneity and insecurity. "How do we want to live today?" was therefore our key question this year. A question to which we could find no answer. We merely realized that we want to take responsibility for our present. For our questions. For free forms of expression in the arts. For European solidarity.
The old times have passed. WELCOME TO EKEBY.
Marc Wagenbach - Founder