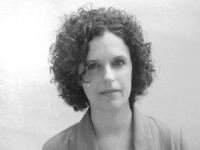 Alejandra Darriulat, poet (UY/NL)
Alejandra Darriulat studied modern dance in the first school of modern dance "La Primera Escuela de Danza Moderna del Uruguay" led by Hebe Rosa in Montevideo (Uruguay) from 1980 to 1988. Hebe Rosa was working with pioneers of German Ausdruckstanz and modern dance like Sigurd Leeder and the Ballet Jooss, Martha Graham, José Limón, Joan Turner and Patricio Bunster del Ballet Nacional de Chile. At the age of 18 Alejandra won a scholarship to study contemporary dance at the Folkwang Hochschule in Essen (Germany) where she studied with teachers like Malou Airaudo, Dominique Mercy and Hans Züllig. From 1991 to 1992 she went to the "Rotterdam Dans Academie" in the Netherlands.
Between 1993 and 2004 Alejandra worked extensively as a dance teacher, dancer and choreographer in Uruguay, Brasil, and Argentina. In 2001 Alejandra decided to study Literature and Pedagogy at the "Instituto de Profesores Artigas" in Montevideo (Uruguay). From 2005 until now she published different poems, short-storys and a novelle in Spanish. In 2015 she became an Associated Artist of Ekeby.

Publications
2015 Selection of poems. Amsterdam Sur, Uruguayan-Dutch Literary Magazine - 2014 Los girasoles de Van Gogh (Van Gogh Sunflowers) short-story, Amsterdam Sur- 2013 La voz del viento (The Wind's Voice) Rebeca Linke Editoras, Montevideo, Uruguay - 2011 En la isla, una pausa en la estación (In the Island, a Pause at the Station) short-story. Narratives, Spanish Literary Magazine - 2005 La Derrota (The Defeat) novelle. Artefato Editorial House, Montevideo, Uruguay
Photo: Fernanda Montoro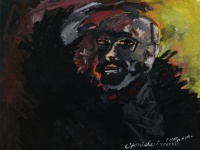 Camilo Milton, painter (BRA/DE)
Camilo Milton was born in Rio de Janeiro in 1970. 1989 he started his classical dance training at the "Escola Estadual Maria Olenewa" and his modern dance studies at the "Angel Viana" in Rio de Janeiro in Brasil graduating 1997. In Germany he was working as a dancer and dramaturge for the "Mark Sieczkarek Company" from 1998 to 2008. Due to a back injury Camilo Milton started to paint his first paintings in 2003. From there on, he is establishing his on oeuvre. Since 2008 he is head of the Wuppertaler Werkstatt. Beside working as a painter, Milton is very interest in educational projects for children having a transmedial approach by exploring new visual strategy in the field of dance and visual arts. In the last years his work became strongly recognized in Europe and Brasil. He is an Associated Artist of Ekeby.

EVELINE SEBAA - DIRECTOR/AUTHOR (DE/FR)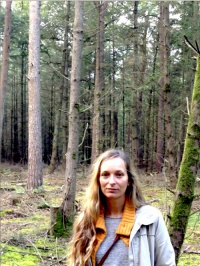 Born in 1975, Eveline Sebaa was raised in the Black Forest and Lorraine regions of Germany and France respectively. She attended universities in Bayreuth and Cologne where she studied Theater Studies, Modern German Literature and Comparative Literature but left academia to pursue a career in the arts. After gathering valuable experience at Stadttheater Bremerhaven and working as an independent theater director, Eveline realized that it was necessary for her to broaden the scope of her artistic practice. In addition to developing drama workshops for school pupils and individuals operating in social professions, she began to create her own distinct form of poetics – the essence of language. In 2008 she began to produce stage work based on her texts. In 2011-12 Eveline and Marc worked together on the theater project Ein Fenster zum Hof in Cologne. Eveline Sebaa lives and works in Cologne and Sarreguemines.
Her first collection of poetry – eiswalzer – was published by the Hamburg-based 2a Verlag in June 2012.
http://evelinesebaa.blogspot.nl
http://www.2a-verlag.de/presse_info/presseinfo_2012-07-11.htm
PASCAL MERIGHI - DIRECTOR (DE/FR)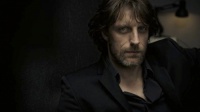 After graduating from the Rosella Hightower International Dance Center in Cannes, Pascal Merighi spent five years with Tanzforum Köln dancing under the direction of Jochen Ulrich. In 1999, he was invited to join Pina Bausch's Tanztheater Wuppertal, with which he has maintained close ties as a guest performer following his departure from the company in 2008. Alongside his activities as a professional dancer, Pascal Merighi has often worked as an actor and choreographer and also develops his own projects. In 2009 he founded the dance duo "mine" in Brussels, together with Ivan Fatjo, and contributed to the success of Si demain vous déplaît by Armel Roussel's Utopia 2 Company (nominated for the Belgian Prix de la Critique 2009) as a performer and choreographer. He produced and performed Sofia Kokaj's un film/e simple at the Trans Festival du Grütli in Geneva, Switzerland, where he met Maya Bösch and her Sturmfrei Company, with whom he went on to create Høpe, Howl (2011), Howlucination (2012), and Howl (2013). As part of the program of events staged in conjunction with Ruhr.2010 European Capital of Culture, he choreographed and produced the work Squat for the MELEZ Cultural Festival. This was followed by Compass and RIOT Offspring, which he produced in cooperation with other choreographers for the Creative Learning Department of London-based Sadler's Wells Theatre in 2012 and 2013 respectively. Working with Fabien Prioville, and in cooperation with Tanzhaus NRW, he developed Experiment on Chatting Bodies (2012) and The Smartphone Project (2013). In 2013, he choreographed work in collaboration with stage director Burkhard C. Kosminski for a production of Wagner's Tannhäuser at the Deutsche Oper am Rhein in Düsseldorf. The following year he was invited to show That Paper Boy - Un solo pour Dominique Mercy at Sadler's Well's Elixir Festival in London. Since then he has directed the Bachibouzouk Special Edition for the 2014 Bachibouzouk. Theater. Tanz. Sound Festival in Wuppertal.

CLÉMENTINE DELUY - DANCER (DE/FR)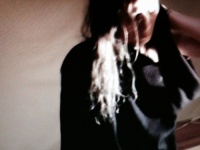 Clémentine Deluy began her classical dance training at the Ecole Nationale de Marseille under the director Roland Petit. There, she met Lario Ekson (dancer and choreographer) who redirected her towards contemporary dance. In 1993, she enrolled at the Conservatoire National Supérieur de Musique et de Danse de Lyon. Deluy was admitted to Folkwang University of the Arts in Essen in 1998, where she engaged with the German dance tradition with the guidance of various professors, dancers and choreographers, including Malou Airaudo, Dominique Mercy, Lutz Förster and Jean Cébron, and worked with choreographer Kuo-Chu Wu (Taiwan). On completion of her studies in 2002, she met choreographer Sasha Waltz, who offered Deluy a place in her company. Clémentine performed in various pieces under Sasha Waltz, including Nobody, Inside Out, Impromptus and Dido and Aeneas. During her time at Sasha Waltz & Guests, Clémentine worked with company dancers Luc Dunberry and Juan Kruz Diaz de Garaio Esnaola. She performed choreographer Luc Dunberry's Anything Else and was involved in the creation of his work Don't We. In 2006, Clémentine joined Tanztheater Wuppertal Pina Bausch. During her time with the company, she was involved in the development of Bamboo Blues and "...como el musguito en la piedra, ay si, si, si…" and performed in a number of repertoire pieces. She also performed in Wim Wenders' film Pina. In 2009, she founded the dance collective Trio CDT with fellow performers Thusnelda Mercy and Damiano Ottavio Bigi. With the help of the choreographer Malou Airaudo, they created Herbst and Us which they performed in Germany, Argentina, India, Italy and Chile. In 2012, Clémentine choreographed the runway show video of designer Gabrielle Greiss. Between 2012 and 2013, she took part in the creation of two new works, Cernes by Szu-Wei Wu (Taiwan) and Der Leichenbestatter (The Mortician) by Marc Wagenbach (Germany).
http://www.theguardian.com/stage/2015/apr/15/jefferson-hack-fashion-dance-tanztheater-wuppertal-prada-movement?CMP=share_btn_fb
http://www.imdb.com/name/nm2224971/
THUSNELDA MERCY - DANCER (DE/FR)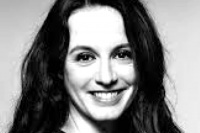 Thusnelda Mercy studied dance at Folkwang University of the Arts in Essen, where she met choreographer and dancer Juan Kruz Diaz de Garaio Esnaola. After assisting him in the development of his work FIVE SIX SEVEN EIGHT, she came to Berlin in 2002 and danced with Sasha Waltz & Guests in NOBODY. In 2003, she joined Tanztheater Wuppertal, where she performed the company's repertoire and was involved in the development of Ten Chi, Rough Cut, and "... como el musguito en la piedra, ay si, si, si…". In 2008, she was the Assistant to Pina Bausch in 'Sweet Mambo'. Thusnelda Mercy also performed in Wim Wenders' film Pina. Parallel to her work with Tanztheater Wuppertal, she has developed independent work with Clémentine Deluy and Damiano Ottavio Bigi since 2009. The three choreograph their own works and deliver workshops to national and international audiences. In 2012, Mercy performed in Ceres by Szu-Wei Wu (Taiwan) and went on to present her solo work Agrégat (Concept/Director: Lucas Manganelli) at the DANSFabrik Festival the following year. In 2013, she was appointed Artistic Director of the BACHIBOUZOUK festival series, which is staged in Wuppertal in cooperation with Mare (e.V.). She performed in the BACHIBOUZOUK Special Edition under the direction of Pascal Merighi.
http://rendezvous.blogs.nytimes.com/2013/05/28/dance-in-the-birthplace-of-pesto/?_r=3
http://www.parismatch.com/Culture/Art/Mercy-perpetue-l-ame-de-Pina-Bausch-158107

JESSICA SINAPI - ACTRESS (DE/IT)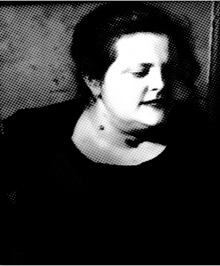 Jessica Sinapi trained as an actress and voice-over artist at Theater Akademie Köln. Following her studies, she worked with various ensembles in the state of North Rhine-Westphalia, including Pulpennah Ensemble, Comedia Colonia, CasaMax Ensemble and Wuppertaler Bühnen. Sinapi initially worked as a playwright and performer with Roomservice-theatrale Erlebnisräume. Since then she has performed work at art exhibitions and also creates silent theater for children with her project SzenarioSinapi. Two years ago she joined the ensemble TannenzapfenStreichQuartett in mollnatur under playwright and artistic director Eveline Sebaa. She has most recently worked on a German-Russian project, which was staged at the Düsseldorfer Schauspielhaus.